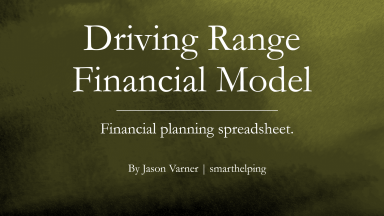 Driving Range - Capacity Driven Model
Capacity driven 10-year financial model specifically relating to building and operating a driving range.
Acquire business license for $45.00
Add to cart
Add to bookmarks
Further information
Forecast driving range revenues, expenses, EBITDA, and cash flow on a monthly and annual basis for up to 10 years.
Driving range that charges per bucket of balls.
If you have a membership fee or other type of revenue generation strategy.