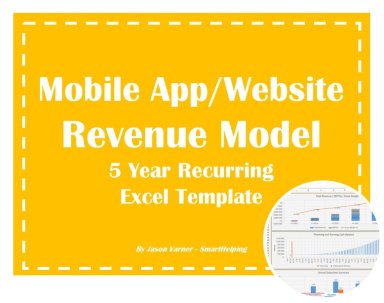 Mobile App / Website - 5 Year Recurring Revenue Excel Model Template
A financial forecasting excel model template for apps or websites that have recurring paid subscribers.
Acquire business license for $125.00
Add to cart
Add to bookmarks
Further information
Forecast out a financial picture for 5 years.
Any business with recurring paid users acquired through an app or website.
A business that does not have recurring subscription revenue.