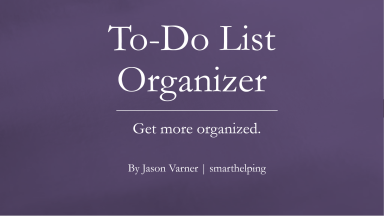 Pro To-Do List Tracker - Recurring
Keep track of your recurring to-do list items.
Acquire business license for $45.00
Add to cart
Add to bookmarks
Further information
A tool to let the user see a clear picture of their recurring list of things that need to be done on a regular basis.
Any business or individual that is tracking recurring items that must have attention at regular intervals.
For items that are not recurring.