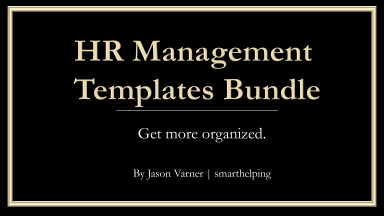 HR (Human Resources) Template Bundle
This is an aggregation of all the templates I have done that are geared toward helping job functions of the HR department.
Acquire business license for $349.00
Add to cart
Add to bookmarks
Further information
Help improve the organization and tracking ability of the HR department and create better insights about employees.
Any HR department or manager that is in need of organization tools and geared toward smaller organizations.
Most of these templates not great for organizations with 1,000s of employees.