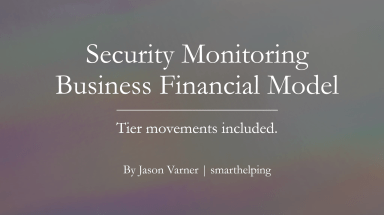 Residential and Commercial Security Monitoring Service - Startup Financial Excel Model - 5 Year
Build a financial forecast with revenue and expense logic geared toward the security monitoring services industry. 3-statement model and cap table included.
Acquire business license for $95.00
Add to cart
Add to bookmarks
Further information
Forecast the financial performance of a security monitoring service startup.
With 3 or less pricing tiers.
Non recurring-revenue services.