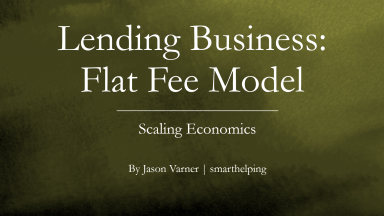 Flat Fee Lending Business: Startup Financial Model
Focusing on the specific logic and configurations required for the financial forecast of a flat fee lending business. Includes three statement model.
Acquire business license for $70.00
Add to cart
Add to bookmarks
Further information
Input assumptions directly related to the flat fee lending business model and automatically produce a financial forecast for up to 10 years.
Flat fee / fixed fee lending businesses.