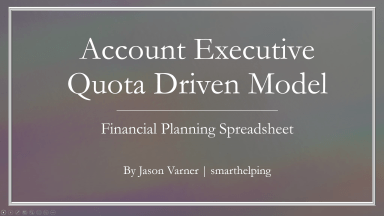 Financial Projections Excel Model Driven by Account Executive Performance/New Hires
Drive revenue projections based on how you think your account executives will perform over time. Extensive assumptions.
Acquire business license for $95.00
Add to cart
Add to bookmarks
Further information
Financial forecast based on account executive performance.
Any business with individuals that are responsible for maintaining and closing client accounts.
A business that has no sales team or account executives.