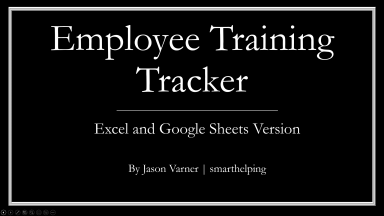 Training Tracker: HR Tool in Google Sheets
This is a great tool for HR managers / departments to keep tracking of training / various yearly requirements that employees must complete.
Acquire business license for $45.00
Add to cart
Add to bookmarks
Further information
Help improve the organization of HR managers in regards to tracking things employees need to complete.
Up to 499 employees and 20 unique training items.