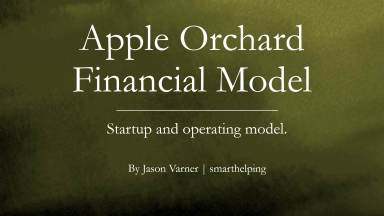 Orchard (Apple or Otherwise) Excel Financial Model
Bottom-up financial projections for an orchard (apple or otherwise). Includes 3-statement model.
Acquire business license for $45.00
Add to cart
Add to bookmarks
Further information
Provide a forecast that goes up to 50 year out in time and has assumptions specific to an apple orchard.
Any business that is not an orchard in nature.