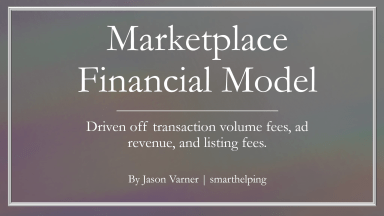 Network/Marketplace Startup 5-Year Financial Model with Cap Table
Plan out the assumptions for a startup marketplace or network and see what the 5-year forecast looks like. 3 statement model included.
Acquire business license for $45.00
Add to cart
Add to bookmarks
Further information
Forecast all the financial implications of a network startup.
With a transactional-based business model based on buyers/sellers coming together.
A non marketplace-based business model.