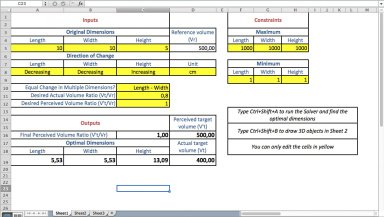 Predicting and Managing Consumers' Package Size Impressions
Predict how changes in packaging size and shape influence size impressions
Prof. Pierre Chandon offers you this Best Practice for free!
download for free
Add to bookmarks
Further information
1/ A simple AddChange heuristic formula to predict how people will perceive any (regular) package size change without designing prototypes and conducting costly empirical tests.

2/ The AddChange heuristic can be used to find the changes in height, width, and length required to achieve a desired size impression given the actual size change.
This model is useful for marketers who want to implement effective package size changes and for consumers who need to keep track of these changes and want to avoid being deceived by downsizing tactics.
This model does not apply ideally for marketers looking at changing the customers view on a product through other variables than packaging size such as packaging costs and aesthetics (though changing size can have implications for these other variables).

Keep in mind that designing optimal packages requires balancing consumers' response at the time of purchase and the time of consumption.