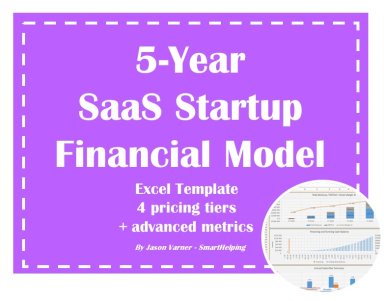 5-Year SaaS Startup Excel Financial Model: 4 Pricing Tiers + Advanced Metrics
A straight forward approach to build financial projections for a SaaS startup business.
Acquire business license for $45.00
Add to cart
Add to bookmarks
Further information
Build a forecast of the user growth and revenues based on a set of dynamic revenue and cost assumptions.
A business model that has multiple pricing tiers of paying subscribers that grow over time.
A non SaaS business or a model with more than 4 pricing tiers.