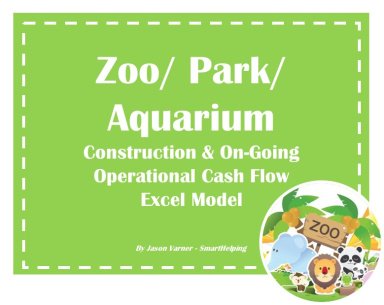 Zoo / Park / Aquarium - Construction and On-Going Operational Cash Flow Model
This model includes financial assumptions and logic specific to constructing and running a Zoo or similar operation.
Acquire business license for $70.00
Add to cart
Add to bookmarks
Further information
A granular approach to cash flow sensitivity analysis of a Zoo or Park.
Anything that has initial construction costs and exhibits / sections with specific costs as well as ticketing revenue (3 tiers max).