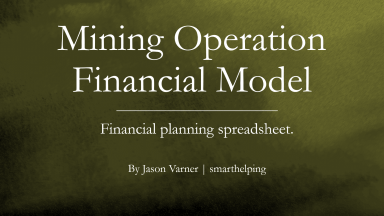 Gold Mining (or other metal) Excel Financial Model
Model up to 50 years of mining activity with up to 28 types of materials going at once (Gold/Gems/Minerals/Other metals).
Acquire business license for $45.00
Add to cart
Add to bookmarks
Further information
Provide insight into the financial performance of a mining operation given various assumptions.
When modeling out a mining operation.