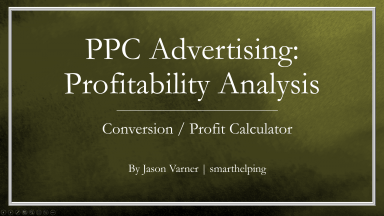 Internet Marketing Math: Excel Calculator and Sensitivity Analysis
A financial model for affiliate marketers or direct internet marketers that helps show profit based on PPC ads.
Acquire business license for $45.00
Add to cart
Add to bookmarks
Further information
Give performance-based marketers a better sense of required conversion rates / PPC spend and what potential profits look like.
Anybody that is advertising 3rd party products or services in return for a commission or their own products and services through pay-per-click advertising.