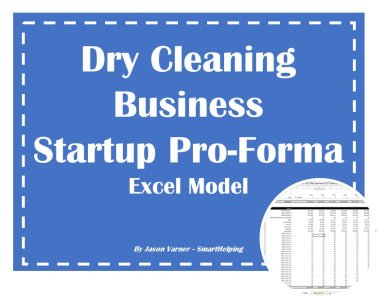 Dry Cleaning Business: Startup Pro-Forma Excel Model
Forecast revenues and expenses of a dry cleaning business with unique business logic specific to the industry. Financial statements included.
Acquire business license for $45.00
Add to cart
Add to bookmarks
Further information
Populate a pro-forma automatically based on entered assumptions about a dry cleaning business.
Showing an annual forecast. This does not have a monthly summary. Includes logic for an exit, DCF, and IRR.
When you want to see a more granular Pro Forma and have more intricate revenue driving logic.