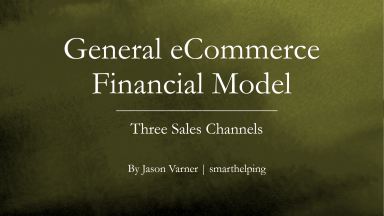 eCommerce 5-Year Financial Model: Ad Spend / Partnerships / Organic Sales Channels
A complete 5-year financial model for the eCommerce space. Includes three statement model and cap table.
Acquire business license for $45.00
Add to cart
Add to bookmarks
Further information
Forecast eCommerce financial statements and DCF Analysis.
If your organization is selling digital products, drop shipping, and/or manufactured products online.
If you don't sell online.