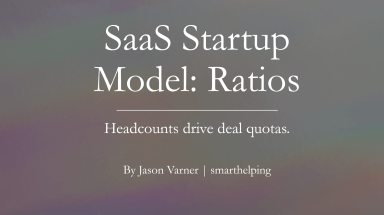 World Class SaaS Model - Growth Driven by Headcount Ratios and Quota Attainment
This is a general 5-year SaaS financial model that runs on assumptions that determine ratios as well as deal quotas. 3-Statement model and cap table.
Acquire business license for $95.00
Add to cart
Add to bookmarks
Further information
Allow a user to build a 5-year financial plan for a SaaS business.
Models that rely more on Account Executives to attain new users.
Models that don't rely on Account Executives to grow.