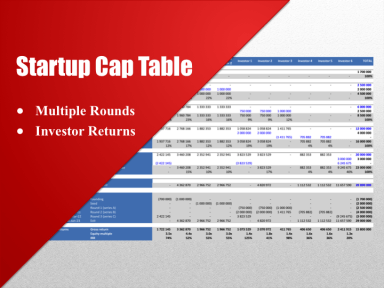 Startup Cap Table
Multiple round cap table with investor returns
Andrei Okhlopkov offers you this Best Practice for free!
download for free
Add to bookmarks
Further information
To model capital structure of a startup JV with several investors and multiple investing rounds
You have a startup with several partners investing in several rounds
You have a more complex structure than what this table is designed for. Check out my extended cap tables described above or contact me to design a table which fits your situation.